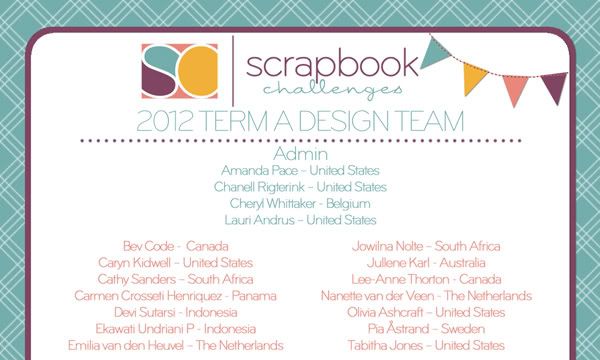 Wow! Super excited.
Brynn from Scrapbook Challenges emailed me that they have a spot for me as a new Designer Team last December, while I was away from town.
And yesterday, a cyber friend of mine (soon we will meet rite, mate?) congratulated me that I am now one of SC Designer Team. Yay!
Seeing my name there printed along with my best friend Ekawati, and the nice thing is they n't forget to include what country we are from, I was thrilled. Am I a hero or what? :p Hahaha..
O.K. Now, I need to go back to work, there are some requirements I need to meet.
Thanks for stopping by.